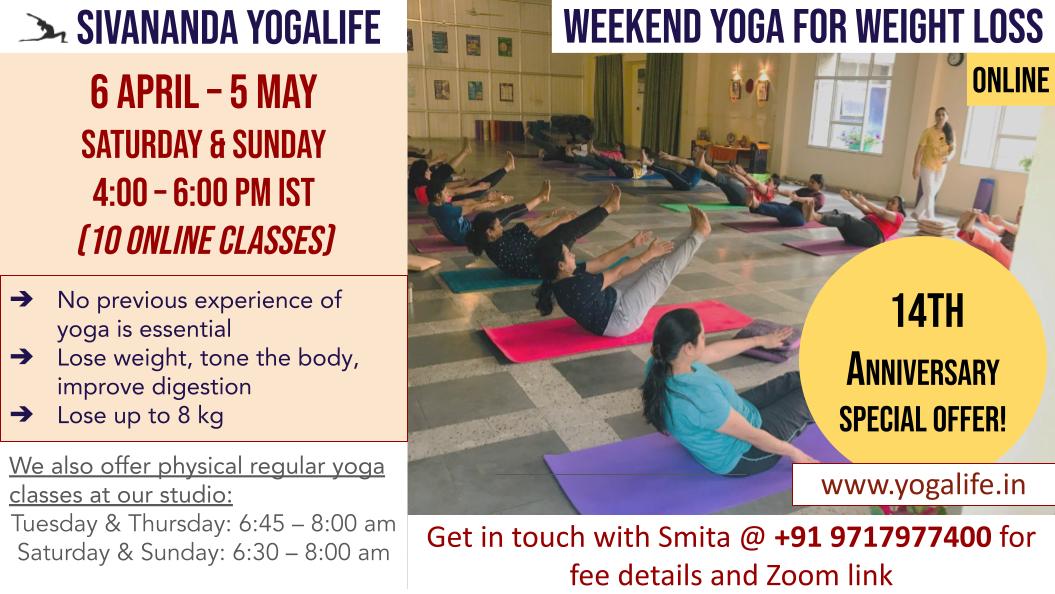 Weight Loss Programme
Yoga for Weight Loss is a 10-class online detox programme based on proper exercise, proper breathing, proper relaxation and proper diet. This programme helps lose weight with specific asanas, pranayama and different variations of asanas with emphasis on repetition and relaxation. Along with weight loss, there are additional benefits to the body and the mind. It helps increase immunity, strengthen the back and the abdomen, improve digestion, improve sleep, bring a glow to the skin, and increase stamina, flexibility and strength, just to name a few. Anyone can join. No prior experience of yoga is essential.
This course helps you make changes to your lifestyle for proper functioning of all the glands, the body systems and the internal organs. A combination of yoga and lifestyle changes will help you lose up to 10 kg. It will also help reduce any hormonal imbalance. As a result, it will help alleviate many lifestyle diseases like PCOS, hyperthyroidism, hypothyroidism, high blood pressure, hypertension, stress, depression, migraine, diabetes, liver dysfunction, malfunctioning kidneys, sluggish digestion and constipation.
12 May - 14 June 2022 Tuesday & Thursday 6:30 - 8:00 AM IST